VTplus is the market-leading provider of highly integrated Virtual Reality (VR) simulation systems for the treatment of mental and behavioural disorders with confrontation and behavioural exercises in VR, as well as for conducting scientific studies with virtual reality.
VTplus was founded in 2010 as a spin-off of the department of Psychology at the University of Würzburg. Our interdisciplinary team consists of psychologists, psychotherapists, computer scientists, graphic and media designers. VTplus has many years of experience in the application and evaluation of virtual reality as well as system development.
VTplus provides VR-Therapy turnkey solutions (EEC medical devices). Our VR-Therapy systems provide exposure and behavioural exercises for anxiety, addiction, as well as social skills- and stress management training.
The range of services includes design and consulting for VR systems, body sensors, simulation software and interactive VR content, as well as project management and project realization.
---
Vision
VTplus sees VR as a great method to advance therapy – aiming not only to provide new treatment possibilities, but to make the work of the therapists more efficient with the help of technology. We strive for scientifically sound solutions for the digitalization in medicine and healthcare. For this purpose, we cooperate with renowned scientific and industrial partners.
VTplus develops psychotherapeutic applications as well as medical- and rehabilitation applications of neurological disorders like stroke therapy and the treatment of chronic pain.
---
Management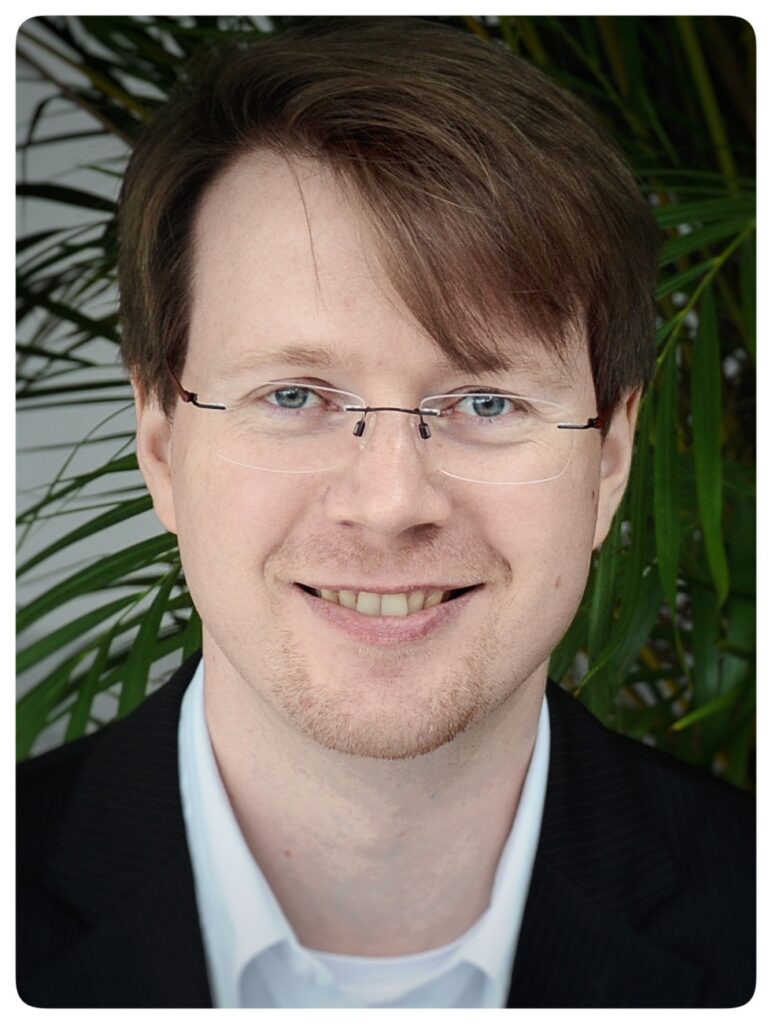 As co-founder and managing partner, Mathias Müller has been responsible for product development since 2010. As a project staff member of the Chair of Clinical Psychology, Biological Psychology and Psychotherapy at the University of Würzburg, Mr Müller was involved in the development and implementation of numerous VR studies in experimental psychological research, psychotherapy research and security research.
Scientific Advisors
Prof. Dr. Andreas Mühlberger is a co-founder of VTplus, a licensed behavioural therapist and heads the Department of Clinical Psychology and Psychotherapy at the University of Regensburg. His research focuses on normal and pathological emotions as well as the associated behaviours and possibilities of modification. Prof. Mühlberger supports the company as a senior scientific advisor.
Prof. Dr. Paul Pauli is co-founder of VTplus, licensed behavioural therapist and holder of the Chair of Psychology I – Biological Psychology, Clinical Psychology and Psychotherapy at the University of Würzburg. Prof. Pauli is available to the company in an advisory capacity.
---
Further information
An overview of the collaborative research projects can be found under Research and Development.
In our weblog you can follow current developments on VR applications. The VR blog presents individual studies with images, videos.
Media reports, newspaper articles and TV features on VTplus VR innovations can be found in our press review.
Further information on Exposure exercises with virtual reality ›› as well as on Empirical research using virtual reality ›› is provided by the information portal CyberSession.Info ››.